Presented by Metazoa
Moderated by Jill Hourani,
VP Marketing and Customer Success
How to Build Your Brand Virtually.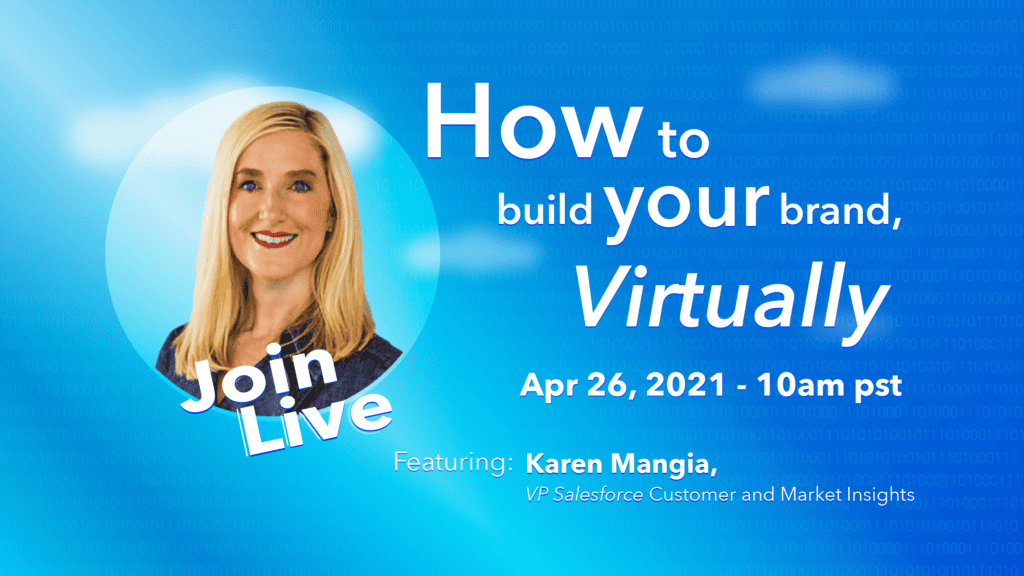 About Karen Mangia
Karen Mangia is Vice President, Customer and Market Insights at Salesforce. Her work focuses on strategies for personal and professional success, and she regularly works with executives, managers and future leaders at companies of all sizes globally.
She has two new books coming out in 2020:  Listen Up! How to Tune In To Customers, And Turn Down the Noise and Working From Home: Making the New Normal Work For You – both from Wiley. She has been featured in Forbes and regularly writes for Thrive Global and ZDNet. Committed to diversity and inclusion, she serves on her company's Racial Equality and Justice Task Force. She is a TEDx speaker and the author of Success With Less, a book that chronicles her own personal journey through a life-threatening health crisis. Her high-impact keynotes help organizations to access the future of work via innovative insights around the voice of the customer.
Register for Live Broadcast