Newsletter – Issue 1 – February 2019
What a Year of Focus Looks Like
And … that's a wrap! Our first year as Metazoa is complete. Our company kick-off is this week — so, as we gear up for FY20, I'm reflecting on our first year as Metazoa. First, a big thank you to the core team from the original Snapshot who transitioned with me to Metazoa. Thanks to them we met and surpassed our goals.
The team that migrated from DreamFactory brought 13 years of learning and experience with them. This allowed us to hit the ground running in creating a new business and brand new, much-improved Snapshot!
It's mind-boggling to think about where we were just a year ago. A startup is filled with a gamut of emotions — excitement, vitality, stress, exhaustion. However, we're ending our wild first year and embarking on our second with elation!
Here are a few key accomplishments we've crossed off the To Do List:
98% renewal rate
Landed over 60% of Fortune 500 companies
120% increase in revenue
Rolled out over 24 key product releases
Sponsored over 12 community events
Established our SI Partner Program
Established our VIP Referral Program
I'm excited about what 2019 has in store. This will include catching our breath, taking stock of wins and losses, looking at what we learned in year one, and strategizing for year two.
I want to thank all of our customers, partners, VIPs — the entire, awesome Salesforce community — for embracing Metazoa in its first year of operation.
Jennifer Mercer – CEO
Customer Highlight
A Talk With Leyna Hoffer
One of the exciting clients Metazoa added in 2018 is Edmentum, a leading education-tech company that works with over 8,000 school districts in the United States. We got a chance to talk to the company's CRM Success Manager Leyna Hoffer about how she uses Snapshot to manage Edmentum's Salesforce database — which includes over 350,000 accounts and "a couple million contacts."
Leyna is a longtime Salesforce user (an MVP since 2010) and led the Twin Cities Salesforce User Group from 2008 to 2015. She's also been a Salesforce Admin/Manager at Chamilia, Merrill Corporation, BlueCross BlueShield of Minnesota, IDeaS, and SGI.
"What I like most about Snapshot is that even though it has a lot of really great functionality to check Apex Code Coverage and schedule test classes, it also has functionality that the everyday admin needs," she told us in an interview. "And it's not overwhelming for a System Administrator to use!"
Would you like to be our next Customer Highlight? Contact
[email protected]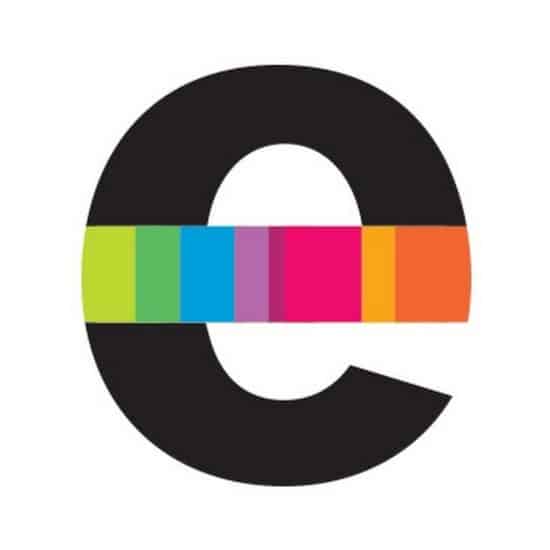 Roadmap for the New Year
Our first year as Metazoa, our team focused solely on Snapshot and the AppExchange. The core team behind the original Snapshot set out to build the ultimate Admin toolkit. We released the new and improved version to allow Salesforce Admins and developers the ability to manage complex Orgs and ultimately cut the total cost of ownership by 38%.
Year one of Metazoa saw significant Snapshot feature releases, including Metadata Deployment, Change and Release Management, Continuous Integration, Compliance and Security Reports, Data Migration, and Workflow Automation. This combination of powerful tools creates a complete end-to-end org management solution.
Looking forward to 2019 — and after our recent release of Apex Code Quality Analysis reports — we'll be rolling out:
An Apex Code Quality Gateway

A Visualforce Test Automation system

Command Line Interface

OAuth Credential Support

Super Admin Permissions

ALM Products Integrations
We will continue to listen and work closely with our users, Strategic Partners and VIPs to continue to add many more customer-driven features to Snapshot in 2019!
New Snapshot Features
In keeping with our goal to make Snapshot the ultimate tool for Salesforce administrators and developers, we have been listening to you. Because of the feedback, we have added a bunch of amazing new features, including:
Continuous Integration: Connect and synchronize any Salesforce Org or code repository. Trigger integration by metadata differences or deployments.

Data Migration: Migrate datasets between Salesforce Orgs, maintain relationships, import/export from external sources via CSV, and utilize flexible data mapping.

Code Quality Deployment Gateway: Identify common programming flaws in any Apex and Lightning components. Set up a Code Quality Gateway to prevent selected programming problems from being deployed to any Org.

Snapshot User Permissions: Enforce super admin defined deployment permissions on Snapshot users or Orgs.

Org Clean-up and Optimization Reports: Identify unused metadata like email templates, reports and groups then export a report for easy Org optimization.
[/vc_column_text][/vc_column_inner][vc_column_inner width="3/12″][vc_column_text]

If you are a customer, be sure you are getting the full value of all of the powerful features that Snapshot has to offer by scheduling your free training.
Deciding if Snapshot is right for you? Schedule a demo to learn more.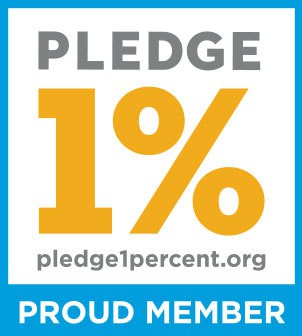 Putting our Values into Action
One of our core values is a commitment to being a good corporate citizen. We are dedicated to the Salesforce Foundation's mission and its 1-1-1 model of integrated philanthropy. We are proud to be an active participant in the Pledge 1% program and we strive to make a positive impact on the greater good.
Our first Pledge 1% partner is PepUp Tech, a non-profit that works to support students from underserved areas with access to — and mentors in — the tech industry. The effort of PepUp Tech is both to provide economic opportunities for deserving youth and to diversify the industry moving forward. We are excited to help by providing access to our product for training purposes, which gives students the opportunity to learn about managing a Salesforce Org. We are also in the process of interviewing students for an intern position at Metazoa.
Customer Success
One of our most important initiatives this year is customer success. We strive to make sure every customer has a great experience with us and with Snapshot. We want you to have the best Change and Release Management application and the best team behind it that you can imagine. Our goal is to support your success … and maybe even your bottom-line happiness for the year (hey, we're really motivated over here).
How are we going to do that?
To start, we will be reaching out to customers to partner in our evaluation process. Surveying is how we can develop some solid data about what we are doing right, and what we can improve on.
If you are a customer, we would love for you to participate in our survey.
It's super important for us to get your feedback so we can focus on your needs.
VIP Program
As part of our first year, Metazoa rolled out a VIP program. It's designed to invite top Salesforce admins and developers — and other power users — to test Snapshot features and incorporate our product into their own Salesforce infrastructure.
Here's how it works
Each member of the program receives a free single-user Snapshot 2.0 license, along with premium support, training, and direct access to our engineering team.
In return, each VIP provides us with valuable technical feedback and, hopefully, find themselves moved to share some "product evangelism" out there in the real world.
Each VIP is encouraged to get involved with joint activities, such as guest blogs, AppExchange product reviews, webinar appearances, social media interactions, and more. We love our VIPs and look forward to adding a few more members to the team this year!
Pictured to the right (with me) are a couple of our VIPs (MVP, Dale Ziegler and MVP, Leyna Hoffman).
Interested in becoming a Metazoa VIP? Contact Jill Hourani ([email protected]) for more information.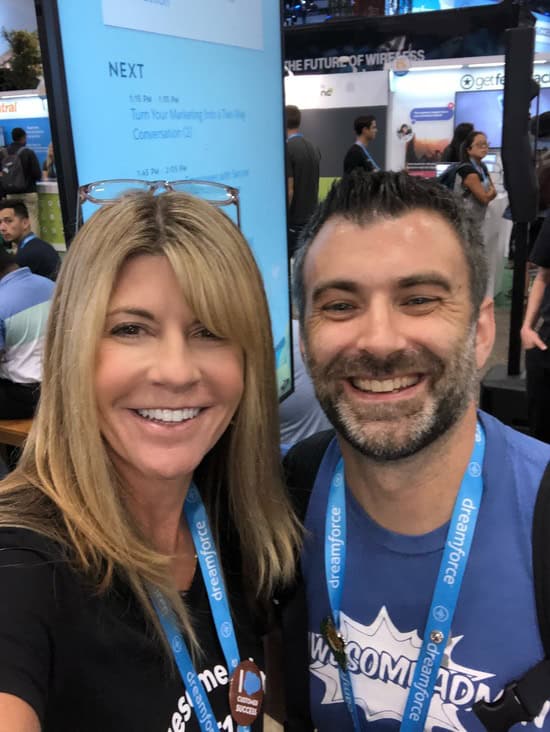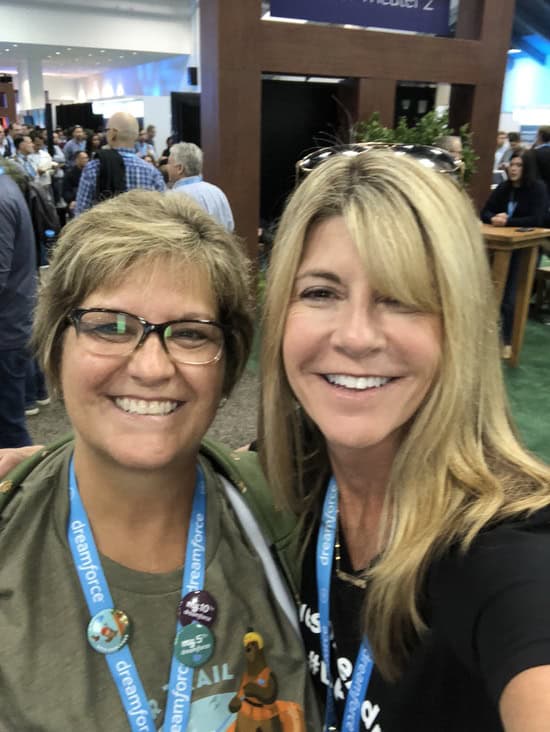 We Moved!
Metazoa has relocated to beautiful downtown Los Gatos, CA! We are loving our new location. Come and say hi when you are in the Bay Area.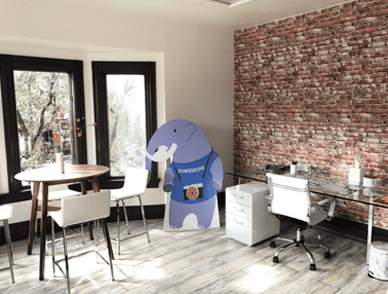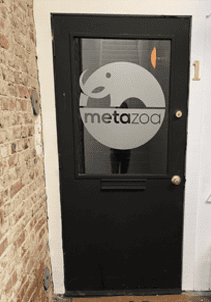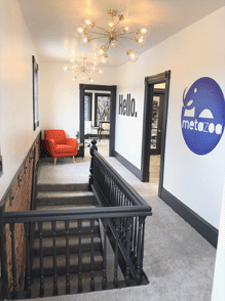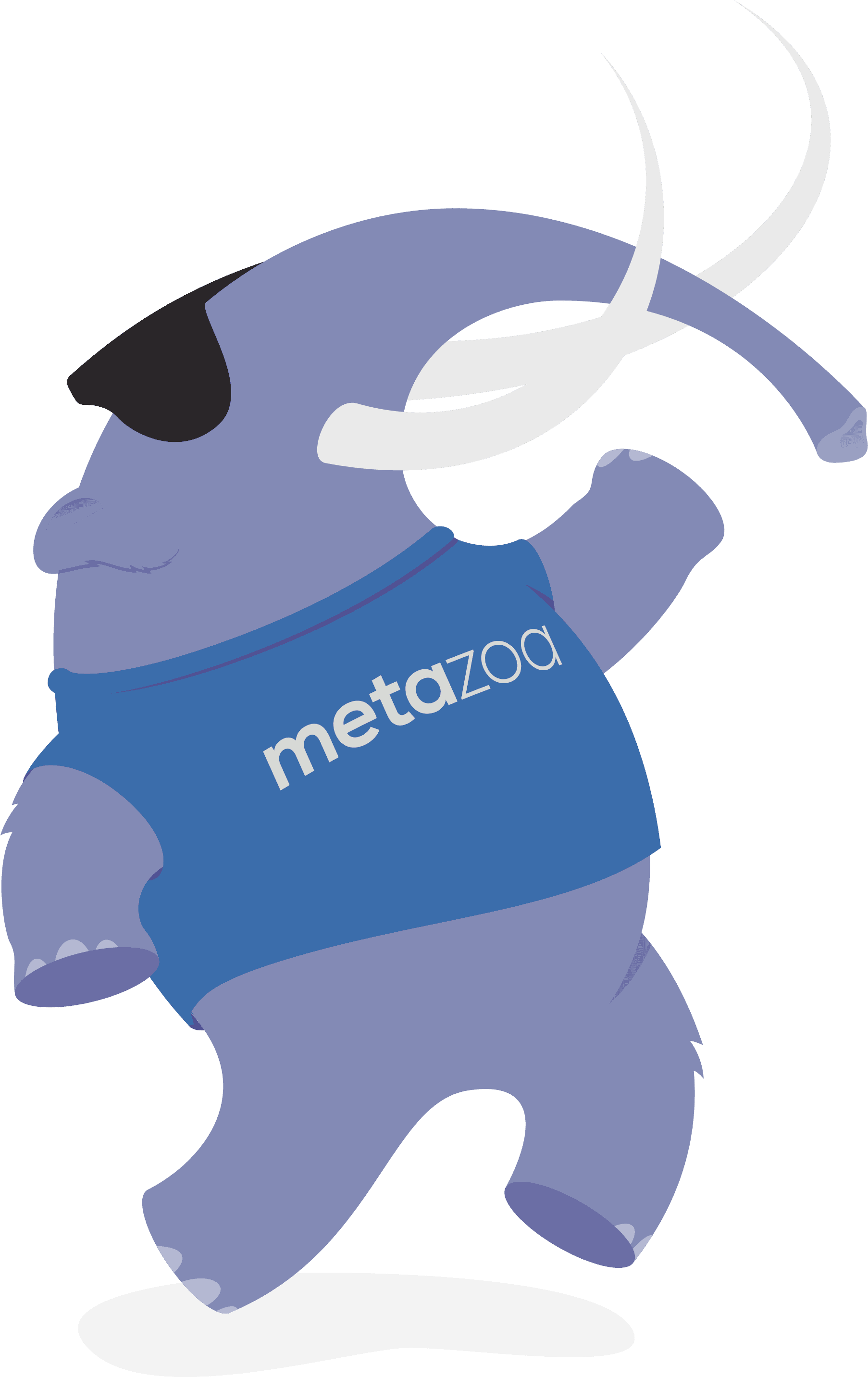 Events
in 2018, Metazoa participated in several events
including, two booths at Dreamforce, Midwest Dreamin',
Northeast Dreamin', Florida Dreamin' and many
Salesforce User Groups. Our mascot, Woolly is always
with us on our limited edition stickers! come see us at
our events and collect them all 🙂
we are excited to participate in the following event in
2019:
Great Content You Don't Want to Miss
White papers
Webinar Replays