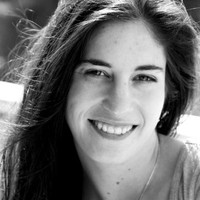 Our VIP program is made up of smart people who are Salesforce power users from whom we get valuable technical feedback. One is Yelena (Lena) Slobard who is Salesforce certified as an Administrator, CPQ Specialist, Platform App Builder, and Platform Developer. Over her career, she has transitioned from a Salesforce end-user to a Salesforce Business Analyst/Consultant at her current company, SNAP Business Intelligence.
What keeps her going? Well, there's coffee, which she says she'd do with an IV drip if she wasn't afraid of needles! A bucket list that includes visiting every Disney theme park in the world. A full-on adult embrace of all things Harry Potter and commitment to her Hufflepuff nature.
She loves her current position at SNAP, which involves integrating Salesforce in a wide variety of client projects—CPQ, Service Cloud, Sales Cloud, lightning migration. And she's not allergic to anything tech related. She was not so lucky with her first teen job, where the stuffing station at Build-A-Bear proved too much for her immune system to cope with.
She found Salesforce a lot easier to embrace.
"I actually studied information systems and went a funny route. I was a security analyst (phishing) and did phishing awareness training and then that somehow led to Salesforce," she explains. "And I was like 'ahhhh because it's a database to me. It didn't matter about all the frontend fancy stuff—to me it was a database and it made sense in my head."
Not exactly what you'd expect from someone who started college as an art major, but there you have it. Then there's the graduate certificate in health informatics. "My parents are both doctors, so I also have a random knowledge set."
As far as Snapshot goes, the comparison tools are her bread and butter tackling her biggest pain points. Lena elaborates, "One of the biggest pain points that I deal with is discrepancies between systems, different sandboxes, people doing different things. Even production, because we have people that go and build directly to production, that one hurts me. I am very stringent," Lena explains. "Do it in a sandbox first then you do it in production, even if it feels like a waste of time. People look at me like I'm crazy, and they say 'I'm just adding a validation' and I say 'yes, but your validation can break everything!!'"
Her transition from power user to consultant has even led her to a blogging career on the side. She writes weekly about all-things Salesforce on her own blog, SF9to5 and as a guest at Salesforce Ben.
"The blog actually started because I always do a lot of research to find answers to things and I was going to six or seven places to get the answer for one thing," she explains. "I was like 'well, I want to write this down somewhere to keep track of it' so I came up with this—under the assumption that no one was going to read it!"
Her research provides her with blog topics that come to her naturally as part of her job and typically cover mini-challenges, product reviews, CPQ, and other Salesforce insights and best practices. That's how she found Snapshot, researching tools to help solve a problem.
With Snapshot, she can break down information for clients in ways that are digestible.
"I basically provide information to the client. Like, 'here is the list of fields that aren't on any page layouts, or they are barely used at all, why do you have them?'" she explains. "You have over 200 custom fields on this one object! WHY? If you have too many fields on your page layout and you flip over to lightning, you are going to make the system slow!"
It's because of her deep understanding of Salesforce — and the wide variety of clients she works with — that we reached out to Yelena and asked if she'd be one of our VIPs. And when asked, "what do you love most about Snapshot and Metazoa?" Lena answers, "The people. I love you guys! I love the support I get."
Metazoa loves you too, Lena!