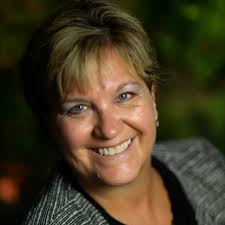 For this episode of our VIP Spotlight, we talk to Leyna Hoffer. She is Senior Manager of Salesforce Operations at A-LIGN, a licensed CPA firm, QSAC, Accredited ISO 27001 Certification Body, HITRUST CSFAssessor, and Accredited FedRAMP 3PAO specialized in providing a full suite of cybersecurity, cyberrisk, privacy and compliance solutions. To learn more, visit www.A-LIGN.com.
In a career arc that is not at all unusual, Hoffer didn't wake up one day and decide to build her career around Salesforce. Instead, she pulled the old "sure, I'll volunteer for that" trick.
"I kind of fell into it. In 2002, I was working for Silicon Graphics (SGI), a supercomputer company, as a database coordinator," she relates. "When the decision to purchase Salesforce as their CRM was made, they needed someone to take on the administration. They asked me if I was willing to learn, and of course, I said, 'sure.'"
Not surprisingly, Hoffer delved deeper and deeper into the nooks and crannies of Salesforce as her career developed. She's now well established in the Salesforce world, including serving as the Content Manager for Midwest Dreamin' in 2014 and 2015, a co-leader of the Twin Cities User Group for nine years, a presenter at Dreamforce for the past eight years, and holder of six Salesforce certifications and a nine-time Salesforce MVP.
After holding CRM-related leadership positions at IDeaS, Blue Cross Blue Shield of Minnesota, Merrill, Chamilia, and Magnet 360, she joined Edmentum over six years ago and until October of 2019 was managing their Salesforce application and add-ons.
And Metazoa's Snapshot is one of the most important add-ons.
Early in her career — while at IDeaS — she saw a Snapshot demo. She was impressed. So impressed that, even though the company couldn't fit it into their budget, the possibilities of using Snapshot to supplement Salesforce stuck with her. Several years down the road, when Metazoa offered a free trial, Hoffer was an enthusiastic yes.
"Remembering how awesome the functionality was, I jumped at the chance," she recalls. "After using Snapshot for a few weeks, I was sold and was able to purchase the tool for my team's use at Edmentum. It has now become an essential tool for documenting their Salesforce metadata."
The capability of Snapshot to do the dirty work and get the job done appeals to Hoffer's personality and background.
Leyna is a big fan of the late Randy Pausch, an academic who specialized in technology and — when diagnosed with terminal pancreatic cancer — delivered a presentation entitled "The Last Lecture: Really Achieving Your Childhood Dreams" and went onto to write The Last Lecture. Both concerned his positive approach to life and death.
Her favorite quote of his is one of his simplest: "Are you a Tigger or an Eeyore?" Basically, do you embrace what's in front of you with good grace and enthusiasm or with premonitions of failure?
Some of this might relate to Hoffer's first job, her extremely unglamorous teenage gig being a Dairy Queen carhop in Winner, South Dakota. Though she didn't have to do so on roller skates like the waitresses in American Graffiti, she did spend three summers taking orders and returning to latch a tray of fast food onto a vehicle's rolled-down window.
Another favorite Pausch quote: "No job is beneath you. You ought to be thrilled you got a job in the mailroom. And when you get there, here's what you do: Be really great at sorting mail."
She uses Snapshot to complete the nitty-gritty tasks that keep a sprawling Salesforce system up and running.
"Edmentum's Salesforce org was created in 2007. My belief is that you must be continuously staying on top of your technical debt — and with a legacy org, there's plenty of it! I've implemented 'Operation Audit,' which is a project where we create a full Data Dictionary on each object in our org at least once a year and analyze what fields, picklist values, record types, page layouts, etc., are no longer being used and can be deprecated," Hoffer explains. "We also ensure that each field has a Description and/or Help Text. And finally, we determine which objects need optimization, enhancement, or deletion."
By integrating Snapshot into this core housekeeping effort, Hoffer has been able to save an untold amount of work for her staff and increase the power of the data she can collect.
"This was a mostly manual effort prior to discovering Snapshot. We would use some of the free tools from the AppExchange to assist us — however, none of the tools that we had come across were able to do it all, so we found ourselves spending a lot of time piecing together information from various tools to get a true picture of each Salesforce object," Hoffer continues. "Snapshot has allowed us to automate a large portion of the Data Dictionary creation and analysis […] it has saved us numerous hours. Days worth of work is being saved per object — it's probably weeks or even months over the course of a year. The Data Dictionary for an object could take 15 to 20 hours the way we were doing it before. Using Snapshot, it now takes about 5 to 6 hours."
It should be noted that Hoffer is not all work and no play. She's an avid traveler — proud of having 37 states and 7 countries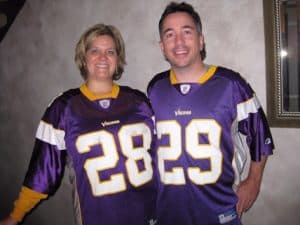 crossed off her list — with the other 13 states and Spain, Australia, and New Zealand on her immediate bucket list. And wherever she goes — so goes as a diehard Minnesota Vikings fan.
She's also an active supporter of the Alzheimer's Association, American Heart Association, and the Spina Bifida Association.
Metazoa is lucky to have Leyna as a VIP! She is one in a million!